Bethany Skates
Very friendly and patient
I found Andrew to be a friendly and patient instructor. The LDC workbook was very useful to review lessons and helped to study prior to next lesson . The online theory test preparation resources were also very useful .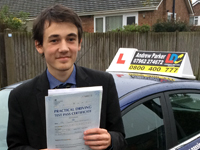 Tom Bartlett
Passed 1st time
I found the training with Andrew and LDC to be really good and comprehensive. His friendly attitude put me at ease and helped me pass my test first time.
Olumayowa Edun
Highly Recommended
Andrew was very patient and encouraging throughout my lessons and gave really good feedback when things were not quite working well. I had lots of issues with nerves and anxiety especially on test day. However Andrews calm approach helped to overcome these issues I would recommend Andrew to anyone I know.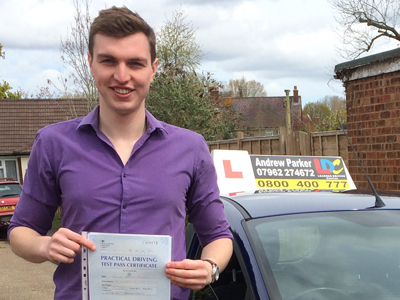 Sam Perfect
Passed 1st Time
I really found the way the LDC System worked well for me and allowed me to pass much quicker than I was expecting it to and Andrew has been fantastic as an instructor, so easy to talk to and helped me relax and didn't make me ever feel stupid or that I couldn't do anything. I will definitely recommend him to anyone who is looking to take their test.